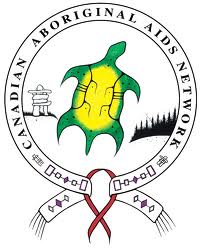 A recent article in the Ottawa Citizen highlighted the strange case of Veldon Coburn, a PhD candidate who is also an analyst at Aboriginal Affairs and Northern Development Canada in Gatineau.
According to Coburn, he was approached by J. Kevin Barlow, the former head of the Canadian Aboriginal AIDS Network (CAAN), with a side project, the writing of a grant proposal to be submitted to the Aboriginal Healing Foundation (AHF).
Coburn states that he spent approximately 100 hours working on the proposal and submitted, he says, with the understanding that he would be paid if the proposal were accepted.
However, one day as Coburn was surfing the Web, he says he found his proposal, or at least substantial parts of it, all under Barlow's name as the sole author. Coburn said he was unaware that the grant had been funded and had not received any payment for his work.
But then Coburn did something that is unusual, he filed a lawsuit against Barlow and the CAAN for copyright infringement, seeking some $25,000 in damages.
CAAN responded to the lawsuit saying that it is meritless. According to their representative, they don't dispute that Coburn worked on the proposal but said that they have the right to use the research as they see fit as Coburn is not the sole author of it. Furthermore, CAAN says that they've already paid for the research in an earlier settlement regarding a separate complaint Coburn raised against Barlow and CAAN.
Barlow refused to comment on the case to the Citizen. The AHF is not part of the lawsuit.
Though much of this seems to boil down to a contract dispute, namely whether or not the CAAN paid Barlow for his work, the case raises a lot of thorny questions about the ethics of Barlow in submitting the proposal.
The biggest and most obvious of the questions is why, if the CAAN admits Coburn was involved in writing the proposal, was he not listed as at least a co-author? While it may be that Barlow considers Coburn to be a ghostwriter of the piece, something that is controversial enough in the best of circumstances, Coburn indicates he went beyond writing and did much of the actual research.
This means that the research, contrary to what Barlow says on his personal consulting site, is not his and his alone.
To make matters worse for Barlow, Coburn's allegations go even farther, alleging that Barlow also used previous research Coburn had published to extend the paper, adding a second layer to the plagiarism allegations. This one, if true, is much more clear as it was work clearly not a part of any settlement or agreement.
Regardless of whether or not this is a copyright infringement or whether Coburn is owed any damages, the ethics in this matter are extremely worrisome. Barlow not only presented research as his own knowing that someone had done at least a large portion of it, but to also, allegedly, use previous work from the other author without attribution or permission just compounds the issue.
Regardless of what the conclusion of the copyright issue is, the AHF and the Canadian government needs to investigate the matter deeply. Not only is taxpayer money at stake, but the issues involved are too important to entrust to people without the proper ethics.
For other researchers, this is a cautionary tale about providing attribution to others that you work with and treating your colleagues fairly. Whether Barlow saw Coburn as a ghostwriter or not, it's clear Coburn didn't feel he was and his allegations and lawsuit have likely damaged both Barlow's and CAAN's reputation a great deal.
Working with others in a way that's likely to be seen as unethical can easily come back to haunt you. Though taking attribution from those you work with may seem like an easy way to avoid a plagiarism scandal and skirt the current detection systems, there's no telling when the people whose work you used may have a change of heart or see things very differently than you.
Though technology may not be able to detect such plagiarism, these instances still have a way of being exposed over time.
Related
Boundless Learning and Open Content
Plagiarism in Grant Proposals & Duplication of Grant Funding