To the uninitiated, Twitter might seem to be something of a free for all, with people copying and sharing what others have said with little regard for attribution.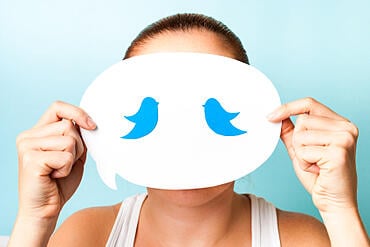 However, the Twitter community actually has very strong rules for when and how to use the tweets of others. This started well before Twitter created the "Retweet" feature in 2009, with the community establishing the "RT @(username)" prefix as a way to designate something as a Retweet and to pos itt with proper attribution.
Still, this doesn't mean that everyone has followed the rules. Over Twitter's long history more than a few of its users have been called out for "Twagiarism", defined as "Plagiarism on Twitter".
Though the actual numbers are much larger, here are just five of the better-known cases of users getting caught copying their tweets:
When it comes to plagiarism, the Twitter community is no different than the academic, literary or artistic communities in that it has a standard for attribution and the definition of what is and is not acceptable reuse of content is a subject of constant debate.
However, Twitter itself has weighed in on the issue and made it a part of their terms of service, ensuring that those who plagiarize their tweets aren't just doing something unethical, but against the site's rules.
For those who want to avoid being called a twagiarist and avoid breaking those rules, it's important to always attribute the content of others when you tweet it out.
If you want to repeat someone else's tweet, it's perfectly fine to do so so long as you retweet it properly. This can be done most easily by using Twitter's retweet function, which causes the tweet to appear in your followers' timelines as it originally appeared. However, you can also use the classic "RT @(username)" prefix as well.
If you need to modify a tweet, which can be necessary to fix typos or to improve brevity, you can use "MT" or "Modified Tweet" instead.
If the content you're wanting to use isn't on Twitter, you can either link to it directly or simply attribute it by referencing the author's Twitter handle. If they don't have one, then by name or site.
While attribution can be difficult in the span of 140 characters, Twitter does go out of its way to make it easy, proving both tools to make it simple and a culture that has created guidelines for it.
Related
Twagiarism! When Plagiarism Comes to Twitter
Photo from iStockPhoto