According to Kai Kupferschmidt at Science, the plagiarism saga of former German Education and Research Minister Annette Schavan has reached a conclusion as Schavan is giving up her legal bid to keep her Ph.D.
Schavan found herself in the center of controversy in late 2012 when an anonymous blogger and part of the Vroniplag Wiki posted an accusation that she had plagiarized portions of her dissertation, written in 1980. Schavan was then a key member of Angela Merkel's cabinet and a high-ranking figure in German politics.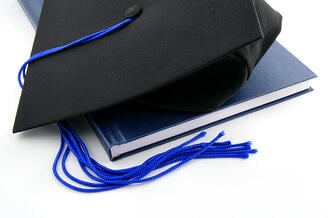 Initially, Schavan resisted calls for her resignation. However, in February 2013 the University of Düsseldorf, where she obtained her Ph.D., revoked her degree after an investigation. Just four days later, Schavan resigned and began to pursue a legal case against the university in a bid to restore her degree.

However, last month, the Düsseldorf Administrative Court ruled against Schavan saying that the university's action "was taken in compliance with the law". Schavan, after taking some time to think about the ruling, has opted not to appeal it and, instead, is ending her legal campaign.

While the move brings an end to over a year of legal struggles, it doesn't mean the end for Schavan's political career. Schavan was recently appointed as Germany's ambassador to the Vatican and recently received an honorary doctorate from the University of Lübeck.

This represents a very quick rebound for Schavan, who many considered to have no hope of a future in politics or government after the plagiarism allegations against her became the subject of international attention. Yet, just after one year after resigning in shame, Schavan has found herself not only with a prominent role in government, but an honorary degree.

In that regard, Schavan is an interesting example of an age-old problem: What to do with those who have been disgraced in plagiarism scandals?

Though some, like Jayson Blair, find new careers, in his case as a life coach, others have vast expertise and experience in a field that can go to waste due to a mistake or a lapse in judgment.

While certainly plagiarism is a serious ethical misstep, in Schavan's case the plagiarism was over 30 years old. While her degree revocation was appropriate, ignoring nearly two decades of government service and nearly three decades of experience also seems wasteful.

When it comes to issues of plagiarism, there must be balance. Those who plagiarize should suffer repercussions, but excessive repercussions risk destroying lives and ending promising careers.

While it is easy to jump to conclusions and call for drastic action against plagiarists, it's much harder to determine what the continued repercussions should be one, five, ten or more years down the road.

Given the public nature of plagiarism scandals and the life-long impact even a single instance of plagiarism can have on a person, it's becoming more and more important to think about just how long a plagiarism allegation remains relevant and what, if any, impact it should have on the alleged plagiarist as time passes.

These scandals and stories aren't going to fade from memory and, with Google, every detail will always be just a search away. While the moniker of "plagiarism" may be eternal, we have to decide if the punishments are and, if not, there needs to be a conversation about when it is acceptable for a former plagiarist to move on.

The opinions expressed here are my own and do not represent the views of iThenticate.