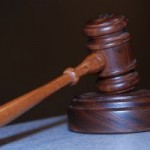 International law firm Ropes and Gray is currently facing a $82.5 million plagiarism law suit, filed by their former client Cold Spring Harbor Laboratory.
Cold Spring Harbor, a genetic research firm, claims that they were denied a patent application because the law firm plagiarized filed materials from another scientist's patent. The partner whose actions are under examination no longer works at the firm after being fired due to another related indiscretion.
This type of suit against a law firm, particularly within the intellectual property sector, is not uncommon. Law firms, especially those that deal with intellectual property, can take a huge hit (both in image and capital) from a case of plagiarism that slips through the cracks.
Patents are in-depth, lengthy, and often dense forms of content that can easily leave out a citation or author credential. The law firms that are responsible for filing these patents are employed by large companies that pour millions of dollars into filing prospective inventions with the United States Patent Office.
Clients expect their lawyers to always complete due diligence as far as checking any filed materials for duplicate content. For large or small accounts, a law firm should take the easily accessible precaution of utilizing plagiarism detection software before filing any patents with the USPTO.
iThenticate checks all submitted content against a massive database of on and offline content that allows law firms, intellectual property professionals, global rights divisions and copyright offices to ensure nothing slips through the cracks.
Citations:
The JD Journal. "Ropes and Gray Slapped with Plagiarism Suit" 25 Mar. 2010 http://www.jdjournal.com/2010/03/25/ropes-gray-slapped-with-plagiarism-suit-2/