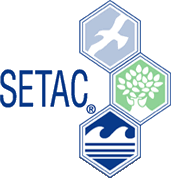 Journals today are faced with the challenge of publishing work that may have been plagiarized. Publishing such work can seriously damage a journal's reputation. Thus, organizations are changing their editorial processes to detect and prevent plagiarism before papers are sent for review.
The Society of Environmental Toxicology and Chemistry (SETAC), a nonprofit, worldwide professional society, has recently taken action to prevent plagiarism within its journals. SETAC, through its publishing partner, Wiley-Blackwell, uses iThenticate to screen scientific research manuscripts for cases of research misconduct.
SETAC reported: "The (iThenticate) program is quite sophisticated, giving the exact articles from which phrases and sentences have been copied. This has offered the opportunity and the responsibility to evaluate the originality of manuscripts submitted to peer-reviewed journals."
Through the use of iThenticate, SETAC editors discovered that most of the research they receive is original. However, they have also uncovered a handful of authors who have used another author's work without proper citation or reference (plagiarism) or reused their own previously published work (self-plagiarism).
Read the full SETAC article.
About SETAC: SETAC supports the development of principles and practices for protection, enhancement and management of sustainable environmental quality and ecosystem integrity. SETAC promotes the advancement and application of scientific research related to contaminants and other stressors in the environment, education in the environmental sciences, and the use of science in environmental policy and decision-making. http://www.setac.org