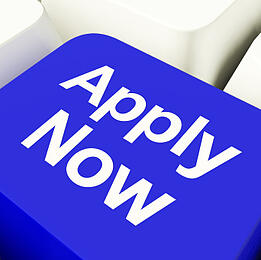 Once it's published, it's permanent. This statement was made back in 2008 in a Columbia Journalism Review piece titled "Scrubbing Away their Sins" and it still holds true today. Jack Shafer referred to the same thing in his recent Reuters article on the NPR decision to remove Ahmad Shafi's article from their website after duplicate content was discovered via a plagiarism check by one of their readers.
That's bad news for the plagiarist, and good news for companies hiring new employees.
For a Human Resources department hiring recent college graduates, it's important to consider recent studies that show more than 80 percent of students admit to cheating at least once while in school. Thirty six percent plagiarize written material and 54 percent copy and paste from the internet at least once. A new hire could have a history of using other's material without attribution.
Hiring managers doing their due diligence and screening applicants' written work may uncover behavior patterns of plagiarizing others' work and whether they may have been caught in the act already. Chances are high that the allegation will be documented somewhere. Start off with a search for their name and education and look for any suspensions or retractions of previously published work. If you don't find anything obvious, run something they've published, such as research manuscripts, articles, essays or blog posts, through the iThenticate online plagiarism detection software. Another option would be to ask them to write a sample, related to the type of work they would be performing. Checking their work for duplication is as important as checking the quality of their writing, especially if this new hire will be responsible for writing content that will be public facing.
Another way your business can be severely damaged by plagiarism is if your website is found to have duplicate content. The standard definition of plagiarism is the "wrongful appropriation" of another author's written material or ideas. Google calls it something else: duplicate content, and they penalize for it. Publish too much of someone else's content on your website and they won't show your URL on search results for your industry keywords. Many students may not learn about best writing practices for the web in college, and many veteran content writers who copy and paste are simply not aware of the ethics or effects of plagiarism.
It is not a wise business decision for a marketing department to put time and money towards getting a website organically ranked by Google, only to have it fall off the map due to duplicate content. That's why hiring employees who have integrity and awareness of writing ethics is essential.
No business wants to discover that they have published work that was unethically or unlawfully copied from somewhere else. Screening potential employees' written work will help prevent potential damages to an organizations' reputation, and help ensure HR managers have hired ethical employees.
Citations
Silverman, Craig. "Scrubbing Away Their sins." Columbia Journalism Review. December 5th, 2008. http://www.cjr.org/regret_the_error/scrubbing_away_their_sins.php?page=all&print=true
Shafer, Jack. "When editors bury that which cannot die." Thomson Reuters. July 11th, 2012. http://blogs.reuters.com/jackshafer/2012/07/11/when-editors-bury-that-which-cannot-die/
"Plagiarism." Wikipedia. July 30th, 2012. http://en.wikipedia.org/wiki/Plagiarism#Journalism
Hinders, Dana. "Plagiarism Statistics." http://freelance-writing.lovetoknow.com/Plagiarism_Statistics
Plagiarism.org. http://www.plagiarism.org/
"8 Astonishing Stats on Academic Cheating." Online Education Database. 2012. http://oedb.org/library/features/8-astonishing-stats-on-academic-cheating
Related
INTERVIEW: What Researchers and Journals Can Do to Prevent Self-plagiarism