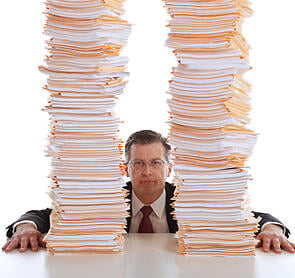 Though the Jonah Lehrer scandal may be winding down and drifting out of the public eye, the matter is far from over for the editors and publishers at the various publications he was employed at.
For those publications, Lehrer presents something of an unusual and difficult challenge: What should they do with all of the work that he had created for them?
Lehrer's reputation as a journalist has been completely destroyed. Though the original scandal of him re-using his earlier writings turned out to have little impact, subsequent investigations found that he had repeatedly engaged in plagiarism, fabrication and other journalistic misdeeds.
In fact, according to an investigation by Wired into his writing there, some 17 of 18 articles examined had at least some ethical issues. In the end, it was those discoveries that eventually ended both his career and his reputation.
However, Lehrer was also an extremely prolific author and wrote approximately 450 blog posts for WIred.com alone. The majority of these have not been checked and likely never will be.
So what should publications do with the hundreds, if not thousands, of posts, articles and essays written by Lehrer over his career, many of which can't and won't be checked?
Different publications, it seems, have come up with different answers to that question.
To Delete or to Warn
According to Erik Wemple at the Washington Post, the various publications that Lehrer wrote for have chosen radically different tactics for handling the disgraced journalist's back catalog.
The Wall Street Journal, for example, posted a correction in their 13th edition of their paper saying that they were removing two essays he had written for them, causing them to disappear from both WSJ.com and the journal's electronic archives.
Wired.com, on the other hand, has appended an editor's note to each of Lehrer's posts saying that some of the work by the author has been found to be "Outside our editorial standards" and nothing that all posts have not been checked. The note also invites readers to send to email comments to them about the post.
The New Yorker, which had a much smaller amount of Lehrer's work, had already done something similar with all of his posts, noting the similarities to earlier works in an editor's note and leaving the content online.
This has lead to a debate about which method is better, with many journalists decrying the deletion of content as being non-transparent while others fear that the editor's notes don't go far enough.
What is clear is that there is no standard on how to handle cases like Lehrer's and there's no easy answer as to what that standard should be as every solution raised other problems.
Seeking a Standard
The real challenge with the Jonah Lehrer case is that the full depths of his misdeeds may never be known, at least not in an official capacity. With so many works, it doesn't make sense to check them all considering he has already been disgraced and dismissed.
There's simply no standard on how to correct or redact articles where the content is likely, but unconfirmed, to be tainted.
However, this is an issue that will be of increased importance for publications as writers are asked to produce more and more content to keep up with both increasing demands and smaller workforces.
The Lehrer case is the best opportunity to talk about how such incidents should be handled in the future. Likewise, the publications involved and their actions will be studied closely by others and used as models, good or bad, by those who follow.
In short, Jonah Lehrer may slowly sink into obscurity, but the challenge he provided and the response to it will be remembered and studied for a long time to come.
Related
Takeaways from the Lehrer and Zakaria Plagiarism Scandals