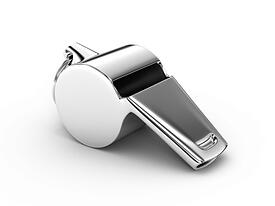 With the Internet, anyone can create a website in a matter of minutes and, with that presence, reach people all over the world. This has made it easy for for individuals, who previously only had a limited voice, to get an international audience for almost every topic imaginable.
But one such topic that is becoming more and more common is allegations of plagiarism. The Margaret Wente scandal, for example, began when a blogger critical of Wente noticed the reused passages and posted about them.
However, Michael Lissack, along with his colleagues Alicia Juarrero and Carl Rubino may have taken things to a new level. The three are accusing Terrance Deacon, the chair of Berkeley's anthropology department, of plagiarism.
According to the trio, Deacon either plagiarized ideas from earlier books by Juarrero and Rubino or failed to adequately research them to discover their prior work. However, to make their case, Lissack took the matter to the court of public opinion and created a site dedicated to the controversy and has used it to prod Berkeley into starting up an investigation, which, according to emails, it did in September.
Lissack, however, has a long history for taking cases public to get action. In his best-known battle, in 1996 he created a website that highlighted what he alleged was securities fraud perpetrated by Salomon Smith Barney. Lissack was a Wall Street whistleblower at the time and his work eventually lead to a $3.4 million settlement in a separate case.
However, Lissack's previous case also highlighted some of the dangers of launching such an attack. Lissack pleaded guilty to second-degree harassment for emails he sent to employees of the company, including one where he pretended to be Sandy Weill, the chairman and CEO of Travelers Group, the then-parent company of Salomon Smith Barney.
But according to Lissack, the risk of waging an aggressive public campaign is often necessary. In an interview with Inside Higher Ed regarding his most recent allegations, Lissak said that "Academia has to be dragged over hot coals and left there to burn for a while before they'll do anything."
Deacon, for his part, said that he is more worried about the way the allegations are being handled than the accusations themselves. He says in the Times Higher Ed, "It's a new kind of way to prosecute academic issues. One way to get somebody's work ignored or not studied would be to make a claim like this and make it incredibly public."
However, for the accuser, this kind of publicity does carry with it a great deal more risk. In addition to the risk of a harassment complaint, going public with allegations of plagiarism, or any other behavior that might be harmful to one's reputation, could open the door to a libel lawsuit if the allegations can not be proved true.
In short, public allegations risk making academic and artistic matters legal ones and can put the accuser in the defendant's chair.
However, as the Internet increases the public's access to a mass audience, we should expect more and more people to take plagiarism allegations public instead of or in addition to going through traditional channels.
Simply put, as risky as this method is, as the cases above show, it can be very effective in prompting action from people who might otherwise be reluctant to do so. However, whether this results in better and more thorough plagiarism investigations remains to be seen.
Related