iThenticate's latest study surveyed over 400 researchers, authors, editors and other professionals in the scholarly publishing community, to gauge their opinions of and experiences with plagiarism.
Read full survey results paper
Overall

Most agree that plagiarism is a serious and growing problem, but when it comes to prevention, there is a disconnect between how the researchers feel about the "quality" of their work, and the quality of work editors are actually receiving.
Frequency of encountering plagiarism & severity of problem

Nearly 1 in 3 editors encounters plagiarism "regularly"
95% of editors and 84% of researchers reported that they "occasionally" or "regularly" encounter instances of plagiarism
60% of those surveyed believe plagiarism is increasing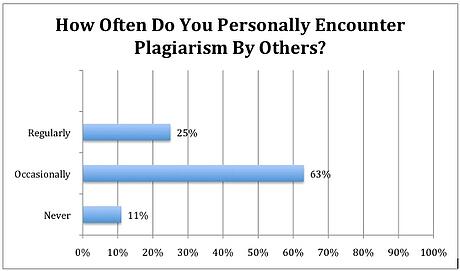 Top 3 reasons to NOT check work
Don't think plagiarism is an issue/work is original (34% for all)
Time (30% of editors)
Cost (24% of researchers)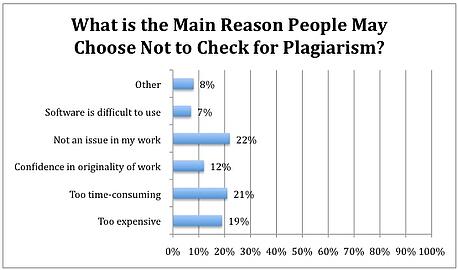 Who is most concerned about plagiarism?
Researchers reported the highest level of concern, with more than one in four reporting that plagiarism is a "very serious" problem in their field. However, they were among the least likely of those surveyed to be utilizing plagiarism detection tools— nearly half report that they have never used professional plagiarism detection software.
Editors at scholarly publications were the exact opposite, with a majority reporting routinely checking submitting authors' work for plagiarism.