Chris Spence, the former head of the Toronto District School Board, which is the largest school board in Canada, is asking the University of Toronto, where he received his Ph.D, to drop its ongoing investigation to plagiarism in his dissertation.
Spence's career as an educator ended in early 2013 after it was discovered that he had plagiarized in an op-ed piece he penned for the Toronto Star. Less than a week later, Spence turned in his resignation as other allegations of plagiarism in other works began to surface, including allegations that passages in his 1996 thesis were copied without attribution.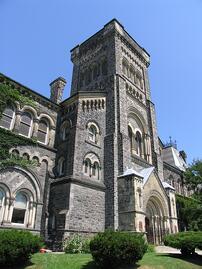 Though the news story faded from the spotlight, the investigation into his dissertation continued and is ongoing today, with the university expecting to hold its first hearing on the dissertation on July 15th of this year. If the university finds that Spence did plagiarize, the school could strip him of his degree.
To prevent that, at the hearing Spence's lawyer, Selwyn Pieters, will be filing a motion to have the case dropped. That motion will be on the grounds that the investigation has taken far too long and that Spence's dissertation was run through a plagiarism checker without his permission, which he says is a violation of university policy.
Spence also said he plans to produce his handwritten thesis to show that all works were properly cited and that the alleged citation errors were due to poor transcription. Further, he also seeks to claim that the allegations of plagiarism in newspaper articles and elsewhere after his graduation have no bearing on his degree.
The University of Toronto had no comment on the case.
But while Spence's complaints about the delays in the case are understandable, his claims of transcription errors are less so.
Since Spence first spoke out about the plagiarism allegations months after his resignation, he has attempted to put the blame on others. While he said he is "not looking to point fingers," he claimed that research assistants were responsible for much of plagiarized writing, assistants that remain unnamed.
At no point, other than immediately after the allegations came to light, has Spence apologized for the plagiarism and taken responsibility. Since his resignation, he has blamed those who worked for him or with him for nearly all of the uncited work. The closest he has come to admitting responsibility is blaming his ambition and workload.
Spence claims that he is applying for executive-level positions and that the uncertainty about his Ph.D is hindering him from being considered for the jobs he wants. While the school does have a responsibility to provide as speedy of a resolution as possible in the matter, Spence himself has a greater responsibility, one he seems to be trying to avoid.
Hopefully, resolution in the matter will come soon for Spence and the world. However, hopefully that resolution will be based on what Spence did or did not do, not technicalities.
As the author of the dissertation, Spence is responsible for every word contained within it, regardless whether he typed it himself or not. He needs to face that responsibility and be held accountable for any ethical lapses in his work.
In that regard, he is no different than any other student or researcher.
The opinions expressed here are my own and do not represent the views of iThenticate.