Last month, former head of the Toronto District School Board (TDSB), Chris Spence, asked the University of Toronto, his alma mater, to drop its ongoing investigation into his potential plagiarism in his dissertation. According to Spence's lawyers, the case has taken too long and he noted that his dissertation had been run through a plagiarism checker without his permission.
Both, according to him, are violations of school policy.
However, it now looks as if the case may even be further delayed, this time over a legal issue.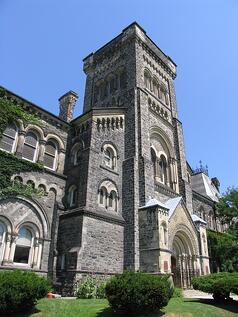 According to Spence's lawyer, Selwyn Pieters, the lawyer that was to prosecute Spence on behalf of University of Toronto, works for the same law firm as the lawyer who advised Spence during his severance from the TDSB, Paliare Roland Rosenberg Rothstein (PRRR). Spence claims he never signed a waiver to allow the firm to switch sides in this way.
Following this development, the University of Toronto replaced the firm in question. However, that announcement was followed by another announcement as the tribunal chair, Paul Schabas, notified both sides that he too is a close friend of some of PRRR's lawyers.
Initially Schabas said that he felt he could rule fairly on the case but, one day later, Scabas announced that he was quitting the tribunal and postponing the upcoming hearing with no new date being set.
Spence's case has been a lengthy battle. He found himself at the center of a plagiarism scandal in January of 2013 when it was discovered he had plagiarized an op-ed piece for the Toronto Star. Spence resigned from his prominent position and the story faded from the headlines. However, an investigation into his earlier works found still more allegations of plagiarism, including in his dissertation, which was to be the subject of the hearing.
Spence, however, has said that he is eager to move on with his career and that the ongoing uncertainty over his dissertation and his doctorate has made it difficult for him to find new employment.
But despite complaints about the uncertainty, Pieters has said that, if they do not like the rulings of the tribunal on the delay and other legal issues, they may take the matter to a Divisional Court to conduct a judicial review of the process, which will likely lead to further delays.
All of this would come before the tribunal would begin to hear evidence on whether or not Spence actually plagiarized his dissertation.
All in all, the Spence case is rapidly becoming yet another case study in how legal issues can and do interfere with the extrajudicial process for addressing plagiarism issues in academia.
Unfortunately, situations such as this one are becoming more common, raising the need for universities and other institutions to plan their plagiarism policies not just to withstand ethical challenges, but legal ones as well.
The opinions expressed here are my own and do not represent the views of iThenticate.