While plagiarism in the classrooms is a widely-discussed topic, it's not always the students who have issues with copied content, sometimes its the educational materials that either contain plagiarism or are the victim of plagiarism.
One widely-known example involved Theresa Cameron, a former professor at the College of Design at Arizona State University. Despite over ten years with the college and having been awarded Tenure, the school terminated her, in a controversial decision, over alleged plagiarism in six syllabi.
The case drew national attention as Cameron alleged discrimination. However, her lawsuit was dismissed in 2011.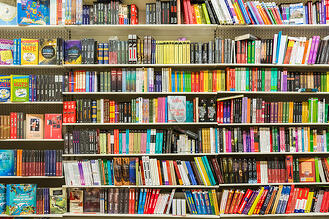 However, other times the educational material ends up on the victim side of a plagiarism incident. A recent retraction in the American Accounting Association journal was caused by content from a set of learning materials landing in a manuscript. The authors allege that the incident was an error, that, after more than ten years of use, they both thought the work was the creation of one of the co-authors.
When asked about it, that author described the incident as "An embarrassing and regrettable incident of faulty memory."
But regardless of whether the material contains plagiarism or is being plagiarized, plagiarism in educational materials if especially important to detect and prevent.
First, educational materials, much like the teachers and administrators that use them, have to set an ethical example for the students that use them. The discovery of plagiarism in course materials can easily undermine the anti-plagiarism message that has become so critical in schools and colleges.
Second, and perhaps most worrisome for schools, is that plagiarism of educational materials often results in copyright issues.
Take, for example, another case involving Arizona State University, this one two college professors who were hired to teach an English as a Second Language program. When they left the position over a pay dispute, the school continued using their materials without attribution. They filed a copyright infringement lawsuit against the school saying that the university violated their own intellectual property policy, which lets professors to retain rights in their "scholarly works".
The case was dismissed earlier this year but is currently on appeal.
However, if instead of two former professors, the content had been plagiarized from an outside source, the legal dispute would be a great deal different. In that situation, the school almost certainly would have faced liability for copyright infringement.
Such a case is taking place right now with Georgia State, which is in the middle of a long-running legal battle with several publishers over their e-reserve program, which allowed students to freely download portions from copyrighted books. Though a lower court mostly sided with the university, saying the small amount of content used was a fair use, the appeals court recently overturned that, sending it back to the lower court.
While the GSU e-reserves are attributed, the case shows that universities and schools are not immune to high stakes copyright lawsuits. These cases are expensive to defend and even more expensive to lose. However, they can be largely avoided by ensuring that educational materials do not make inappropriate use of outside material.
For schools and other creators of educational materials, vigilance around plagiarism is going to have to be heightened, especially until some key copyright issues are put to rest. Failure to do so not only risks sending the wrong message to students, but also in landing the school in deep legal trouble.
In short, while all forms of plagiarism are harmful to education, plagiarism in educational materials can hurt the school in a way almost no other kind of infraction can.
The views of this blog represent my own and not the views of iThenticate.