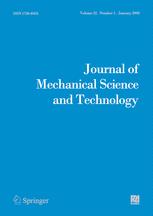 According to a recent post on Retraction Watch, Hossein Jafarzadeh, a PhD candidate at the University of Tehran, has found himself in a unique position: Having had a paper retracted for being a duplicate publication of two papers he co-authored that were, themselves, retracted for plagiarism.

Jafarzadeh, in 2014, published a pair of papers, one in February and one in July, in the journal Materials Science and Engineering. Those papers were largely identical, so much so that they were both pulled for plagiarism, albeit they were accused of plagiarizing from different sources.

Karen Abrinia, Jafarzadeh's co-author on the papers, explained the original plagiarism by saying that they were the result of images that were taken from other papers, She claimed the researchers sent out samples from the research to a 3rd party for microscopic photography but received back images from other papers.