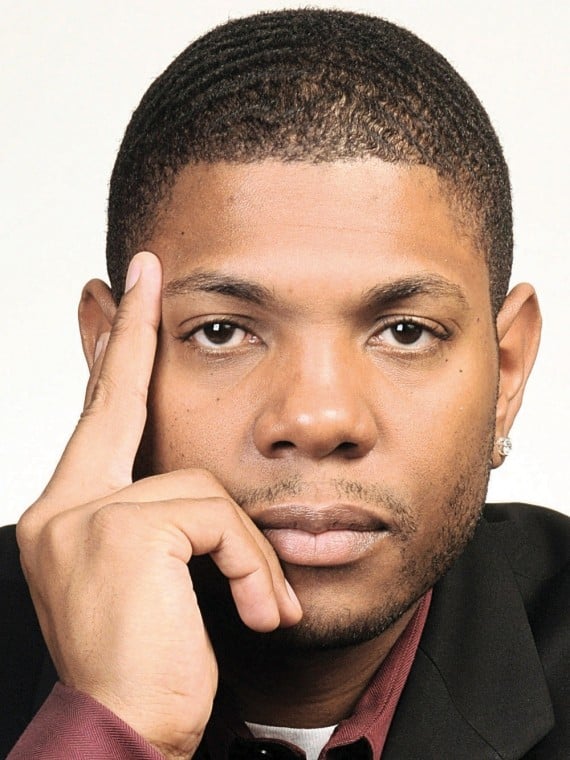 The long, winding story that is the career of Arizona State University (ASU) professor Matthew Whitaker may finally be coming to a close… in May 2017.
Whitaker first made plagiarism-related headlines in 2012 when colleagues of his at ASU alleged that parts of his 2011 book, entitled African American Icons of Race Works: The Rise of Civil Rights in the Urban West, were plagiarized.

At the time, Whitaker blamed the controversy on individuals who were upset following his promotion to tenured professor. According to statements he made, he said his accusers were targeting him because he was black and they resented him being promoted.

ASU investigated the case and, though the committee did find evidence of copying, said that there was not "systematic or substantial plagiarism" and took no disciplinary action.

Whitaker then came under fire a second time in July 2015 over his 2014 book Peace Be Still: Modern Black America from World War II to Barack Obama. In this case, a pseudonymous blogger who claimed to be a professor at ASU made the initial allegations, which were then validated by others.

The university investigated these claims as well and, this time, opted to demote but not fire Whitaker. They demoted him from a full professor to an associate professor at the school. They also demoted him from a founding director to co-director at the school run Center for Study of Race and Democracy.

But even as that investigation was taking place, yet another scandal was brewing. Through his consulting firm, the Phoenix City Council had approved some $268,800 in "cultural consciousness training". However, controversies about the awarding of the contract and his demotion at ASU led for many to call for a termination of the deal and a refund for money paid.

One Phoenix City Councilperson, Sal DiCiccio, angry over money paid to Whitaker, then found evidence of plagiarism in slides that he showed police officers as part of his training, finding that 52 of the 84 slides were exact or near-exact copies of a similar presentation from the Chicago Police Department.

In all of the cases, Whitaker denied wrongdoing. He continued to push back against the school and his accusers, even filing a discrimination complaint with the Equal Employment Opportunity Commission.

However, the new settlement brings an end to that complaint and Whitaker's time at ASU. In the agreement, he will resign immediately from the Center for Race and Democracy and from ASU effective May 17, 2017. This means he will be paid approximately $200,000 in salary plus another $25,000 in attorney's fees. Whitaker will also retain other benefits including retirement and health care until his resignation takes effect.

In the meantime, Whitaker will have no function at the school and has been told to surrender his keys and any other ASU property.

The settlement has already stirred controversy as many are unhappy with paying more than $200,000 to a professor who had repeated controversies involving plagiarism and academic integrity.

But, while the settlement is an end of the story for ASU, it is still a continuing saga for the city of Phoenix. There, Whitaker is not only refusing to refund money that was already paid to him, but says that he is owed another $4,450 for time he spent on the project as well as an additional $2,500 in attorney fees.

Still, for ASU this is clearly about putting Whitaker in the past as quickly as possible. To call his tenure at the school tumultuous and controversial would be an understatement and the school is clearly wanting to move on.

However, the precedent the case sets will likely be unsettling to many. Though Whitaker's academic career is likely over, the fact his, when his resignation will take effect, it will have been more than 5 years after the first allegations of plagiarism came to light.

In those five years, he's had a very successful and lucrative career despite serious questions about plagiarism. For the last year, he will be paid, seemingly, for doing nothing at all.

In the end, this case highlights just how difficult it can be to address these issues strongly, especially when they pertain to a tenured professor. Whitaker's story is a cautionary tale for all colleges about the challenges of dealing with plagiarism committed by faculty and just how long and costly such cases can be.
The opinions expressed in this article are those of the author, Jonathan Bailey of Plagiarism Today, and do not reflect the opinions of iThenticate.