Even as the Internet muddies the distinction between what is journalism and what is not, we have historically expected the highest standard of ethics from our established news providers.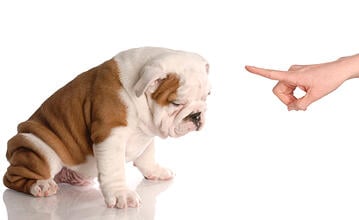 It is for this reason that growing instances of misconduct from our favorite newspapers and star reporters is so disconcerting.
In 2009, the Hartford Courant was sued by the Journal Inquirer for "improper competition" viz. plagiarism. Surely the Courant was too old for this indiscretion. Also in 2009, noted New York Times columnist Maureen Dowd was found to have plagiarized a Talking Points Memo column from John Marshall.
Hardly acceptable from a Pulitzer winner.
Whether it was accidental or intentional, many of the most professional news writers and publishers have fallen prey to plagiarism.
One recent noteworthy case was reported in an editor's note in the highly-touted Washington Post on March 16th. The note reads:
"Two articles published by The Post online and in its print editions earlier this month contained substantial material that was borrowed and duplicated, without attribution, from The Arizona Republic newspaper."
The perpetrator was someone you would think incapable of plagiarism due to her stellar record, professionalism and accolades. Sari Horwitz has worked at the Washington Post for nearly 30 years and won three Pulitzer Prizes for her work in investigative reporting, breaking news reporting and public service.
Yet she brazenly plagiarized content from the Arizona Republic in her coverage of Tucson shooter Jared Lee Loughner.
How could this happen?
Someone could be on a deadline and need to find a shortcut to get their material published.
Someone could think they are incapable of a high standard of writing on their own.
Someone might not be familiar with proper citation.
Someone might have left a paragraph of copied notes in their work and forgotten to remove it before publication.
The basic conclusion is: no one is impervious to plagiarism.
But plagiarism can be avoided.
First, authors and publishers need to constantly re-dedicate themselves to a high ethical standard.
And second, editorial review needs continuous audits to ensure that every effort is being made to mitigate the risks of plagiarism.
Citations
Pergam, Andrew. "Hartford Courant Sued by Another Paper for Plagiarism." NBC Connecticut. November 19th 2009. http://www.nbcconnecticut.com/news/local/Hartford-Courant-Sued-by-Another-Paper-for-Plagiarism-70521472.html
Luscombe, Belinda. "Is Maureen Dowd Guilty of Plagiarism?" Time. May 18th 2009. http://www.time.com/time/arts/article/0,8599,1899530,00.html
"'Editor's Note: An Apology" The Washington Post March 16th 2011. http://www.washingtonpost.com/politics/editors-note-an-apology/2011/03/16/ABxGsnf_story.html?hpid=z3
Vega, Tanzina. "Paper Admits to Plagiarism by Reporter." The New York Times. March 16th 2011. http://www.nytimes.com/2011/03/17/business/media/17paper.html?src=busln