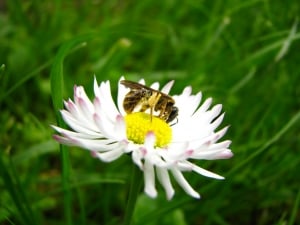 Joseph Esposito from the 'Scholarly Kitchen' wrote an interesting piece on social media and the evolution of the 'fixed text.' He analyzes the newly dynamic nature of the social web; from edits within Wikipedia to comments on a blog to multifaceted posts on Google Plus. Essentially, we are moving away from a time when a piece of content was easily defined, with a convenient start and finish.
Today, online content often comes in a bundled package; it can include a base text along with on-site comments, edits to the base text, discussion on Facebook, Twitter and Google Plus, spin off support and rebuttal articles, as well as submissions and discussions threads via forums and social aggregators (ala Reddit). The modern piece of online content is like a species determined on propagation. The seed of content first germinates, and then pollenates the various social distribution pathways of the web.
This evolution of content within the online social environment has many advantages. A piece of content or topic can now be seen from a thousand different angles; readers can decide for themselves which views they adhere to. Individuals also now have the potential for exposure to wider variety of content. A simple tweet could end up enlightening a person on a subject that they would otherwise never touch.
However, the pollination of content can also be harmful. One problem is that the original piece of content can be lost in the social chatter. When an individual searches Google for any specific trending topic, they are provided with a plethora of results from sources around the world. The individual can easily click on the most convenient or attractive search result and be satisfied. However, what if that trending topic was originally germinated by one author? Given the sorry state of proper citations (especially online), it is likely this author will go unacknowledged.
In this respect, the lines of content ownership can also be blurred. The 'social' nature of content is extremely fast-paced; it doesn't often leave time for proper attribution of original authorship. Although many conversations might be bubbling up around a specific article, giving it momentum, the original article can also end up getting left behind in lieu of so many diverging topics.
As social distribution pathways continue to become more accessible, the trend of truly social content will become commonplace. Traditional newspapers and journals are already making attempts to make their platforms more 'social.' Moving forward, we need to make sure that the proper systems are in place to preserve our originals – otherwise we face the danger of living in a world full of replicas.
Google's source attribution metatag for news publishers is a good start. It enables online publishers to denote both original source and syndication source within the metadata of their content, which then in turn enables Google to easily organize the two different types. As we continue to move into a world of social content, more tools like this need to be promoted and utilized.
Citations
Esposito, Joseph. "The New Face of Social Media." The Scholarly Kitchen. August 3rd, 2011. http://scholarlykitchen.sspnet.org/2011/08/03/the-new-face-of-social-media/?utm_source=feedburner&utm_medium=email&utm_campaign=Feed%3A+ScholarlyKitchen+%28The+Scholarly+Kitchen%29