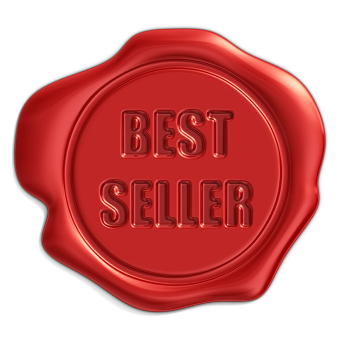 Looking back at events that took place during the past year is one of favorite things to do. This year I am recounting a few of the best plagiarism events in 2011.
1. DOES PLAGIARISM LAST FOR A LIFETIME?
Germany's Defense Minister Karl-Theodor zu Guttenberg plagiarized portions of his PhD dissertation, resulting in his resignation from office. Also to follow were two other German politicians. These cases reinforced the growing awareness of plagiarism within PHd's, while also spurring a new awareness of plagiarism that even the highest profile figures can be brought down by plagiarism; and an answer to our question: yes, plagiarism will follow you for a lifetime.

2. JOHANN HARI AND THE LESSON FOR OTHER BUSINESSES
Johann Hari, a columnist and interviewer for Britain's "The Independent" was found guilty of taking quotes from other sources and presenting them as if they were things said during his own interviews. This was a fascinating story to watch unfold as Johann relentlessly challenged the accusations, and the definition of plagiarism, as well as the harsh repercussions at hand (being fired, and stripped of prized awards and recognitions).
3. PROFESSOR CAUGHT FOR PLAGIARIZING ARTICLES IN NURSING JOURNALS
Three Wiley-Blackwell nursing journals detected cases of plagiarism in published articles written by Professor Scott J.M. Weber, a now former assistant professor at the University of Pittsburgh School of Nursing. After investigation, Wiley-Blackwell issued a retraction of seven articles after concluding Weber had liberally borrowed previously published research without attribution. It makes the cut because it appears to be the first 'publicized' plagiarism case for nursing journals.

4. LITERARY PLAGIARISM SCANDAL - A NEW CLIMATE OF VIGILANCE
Little, Brown promptly pulled QR Markam's novel, "Assassin of Secrets", which he had plagiarized passages from several spy novels. Publisher Hodder & Stoughton's statement set a benchmark for others in the publishing industry.
5. A PUBLISHER'S ROLE IN DEFENSE OF PLAGIARISM
Author Lenore Hart was accused of copying material from another source in her novel, "The Raven's Bride." It was interesting to see how her publisher, St. Martin's Press, decided to handle the situation, which was to stand in defense of their author. I sense a deja vu here, and feel this will be an ongoing story in 2012, as St. Martin's Press takes a look at her other work and determines whether their stance remains the same.
SPECIAL MENTIONS
PLAGIARISM FOR PROFIT
Erika Fry of the Columbia Journalism Review included this story in her Best of 2011 recap about Reader, a California coupon magazine that heavily plagiarized. In her words: "Didn't get much attention at the time. But it did reach the people that matter most—Reader appears to be reforming its ways, and Poynter's Craig Silverman named this co-plagiarism incident of the year.(!)"
SEVEN RETRACTIONS, A RESIGNATION, AND LAWSUIT SETTLEMENTS HAVEN'T STOPPED ANIL POTTI FROM PUBLISHING
Retraction Watch posted this article today. I thought it important to include in my list because I find it astonishing that journals are still publishing his work! It opens a discussion about the types of systems and safeguards journals need to implement in order to avoid a situation like this.
Wishing everyone a happy, safe and prosperous 2012!