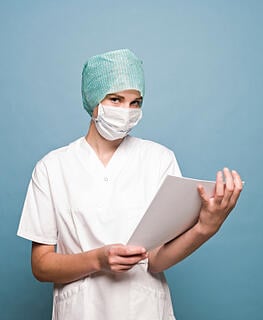 Three Wiley-Blackwell nursing journals, The Journal of Child & Adolescent Psychiatric Nursing, the Journal of the American Academy of Nurse Practitioners and Perspectives in Psychiatric Care, recently detected cases of plagiarism in published articles written by Professor Scott J.M. Weber, a now former assistant professor at the University of Pittsburgh School of Nursing. After investigation, Wiley-Blackwell issued a retraction of seven articles after concluding Weber had liberally borrowed previously published research without attribution.
Members of CrossCheck / iThenticate, Wiley enables its journals to check author submissions against the iThenticate database of scholary content, which includes 30+ million scholarly articles, 70+ million published work from scientific, technical and medical (STM) journals and content from 14+ billion web pages. The retracted nursing articles by Weber had been peer-reviewed, but not screened by iThenticate.
According to a Pittsburgh Tribune-Review piece, after using iThenticate to screen Weber's research, Susan Spilka, vice president of corporate communications for John Wiley & Sons Inc., said: "The machine caught it. The system worked."
Due to the recent incident, an editor at the American Journal of Nursing (AJN) prevented publishing a plagiarized article by Weber.
According to the Office of Research Integrity, cases like Weber's are uncommon and it issues rulings in less than a dozen like instances each year. Shawn Kennedy, editor of the American Journal of Nursing, said that this is the first case of plagiarism she is aware of within nursing journals.
Citations

Ex-Pitt professor given sanctions for plagiarism - Pittsburgh Tribune-Review. Debra Erdley. October 6, 2011. http://www.pittsburghlive.com/x/pittsburghtrib/news/pittsburgh/s_760320.html#ixzz1a7TUL25U

Professor given sanctions for plagiarism. October 6, 2011. http://www.upi.com/Top_News/US/2011/10/06/Professor-given-sanctions-for-plagiarism/UPI-11371317934137/#ixzz1a85A84c6