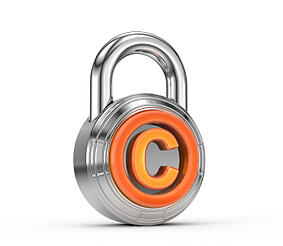 On October 3rd, the Philippines Cybercrime Prevention Act (RA 10175) took effect and, with it, the country instituted criminal penalties for a variety of online acts, including spamming, identity theft and, most controversially, libel.
However, the law may have had a somewhat unintended side effect - criminalizing some forms of plagiarism.
The reason is that the new law adds penalties to "special laws" under the the country's legal code, one of those special laws is the Intellectual Property Code, which the nation's copyright law is under.
This, according to Department of Justice, means that plagiarism itself is not a crime but that plagiarism that also amounts to copyright infringement is. Such plagiarism now carries a penalty of 3-6 years imprisonment and a fine of P50,000 - P150,000 ($1,200 - $3,600), if prosecuted under the law.
However, Justice Secretary Lella de Lima was also quick to point out that this does not apply to copying news items or to works created by the government.
The move comes shortly after a plagiarism scandal broke out involving Filipino Senate Majority Leader Vicente Sotto who was accused of lifting from five bloggers, including at least two in the U.S. and from a speech by Robert Kennedy.
Sotto's speeches, which were part of a heated debate on new birth control legislation, became the subject of national attention and criticism, which only grew after Sotto lashed out at his accusers, even saying that plagiarism was not a crime in the Philippines.
Sotto was a supporter of the Cybercrime legislation.
Most nations have laws against plagiarism when it rises to the level of copyright infringement and many have "moral rights" laws that can add penalties for plagiarism beyond copyright. However, those laws are typically civil in nature and not criminal.
In most nations, criminal penalties in copyright matters are reserved for cases where the infringement is of a massive commercial nature, such as with commercial counterfeit CD/DVD rings and high-profile online piracy cases. Single allegations of plagiarism rarely qualify for criminal action.
Many have expressed concern that the new law could be used to stifle Internet freedoms in the country and some have even likened the restrictions to those placed by Philippine Dictator Ferdinand Marcos in the 1970s.
The bill was signed by the nation's President on September 12th and took effect October 3rd.
Following the implementation of the bill, some 10 petitions have been filed with the Supreme Court in the Philippines seeking to overturn the law. However, an earlier attempt to obtain a restraining order barring the law from coming into effect was already denied.
Related
Should copyright protect ideas or words in academic publishing?