Edition 22 (March 2014): WHAT'S NEW? | DID YOU KNOW? | CUSTOMER INSIGHTS | COMMUNITY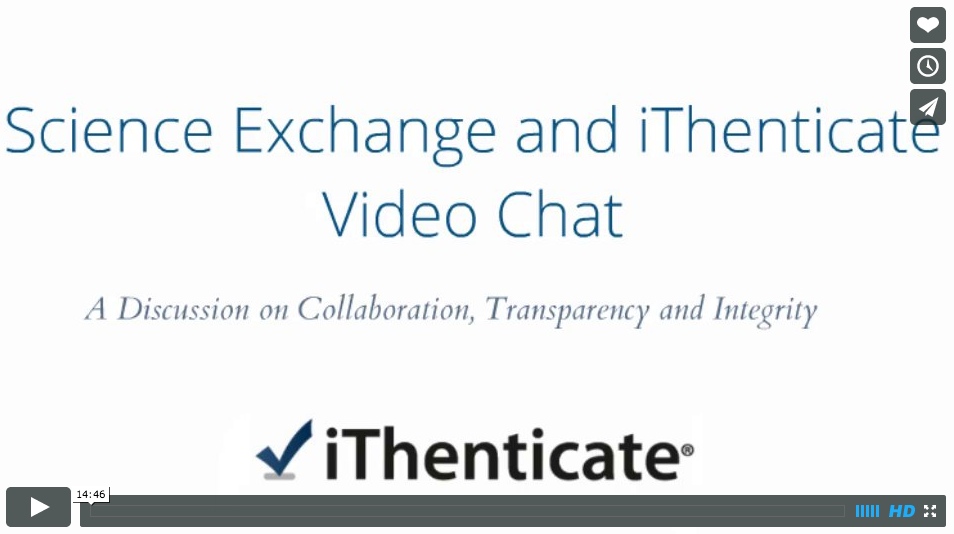 What if you could access experiments from some of the world's premier research labs with the click of a button? Or collaborate with scientists all over the world even if you've never met? In this video chat, Elizabeth Iorns, cancer biologist and co-founder of Science Exchange, gives us the scoop on how this open marketplace is transforming research methodologies and boosting reproducibility. Hear (or read) Iorns' views on how increasing collaboration may lead to greater transparency and integrity, and less misconduct in scientific research.



Did You Know?

NEW RESOURCES FOR ACADEMIC USERS


iThenticate Academic serves nearly 100 leading research universities worldwide with a solution to prevent academic misconduct. To help administrators and users get started faster and more effectively, we have created a web page with easy-to-follow tips and guidelines.

Customer Insights

CIP ON RESEARCH AND PUBLISHING INTEGRITY


Columbia International Publishing (CIP), which is an open-access publisher of more than 60 scientific journals recently spoke with us about making research integrity a top priority, and how signing up for CrossCheck powered by iThenticate has helped prevent dozens of submissions containing plagiarism from being published.






Community

CTRL-V PLAGIARISM IN THE NEWS


iThenticate's newsletter, CTRL-V, discusses the latest and most pressing stories around plagiarism and scholarly misconduct issues. CTRL-V features Jonathan Bailey from Plagiarism Today who provides expert analysis on the issues of the day. Get on the mailing list by signing up for blog updates.