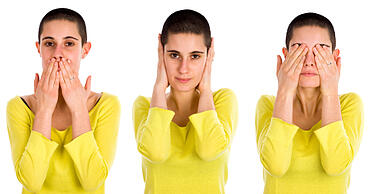 It's been only a few months since German Defense Minister Karl-Theodor zu Guttenberg resigned after being accused of plagiarizing his doctorate. Now two more German politicians have resigned and been stripped of their Ph.D's as a result of plagiarism.

Last month Silvana Koch-Mehrin, a leading politician of the Free Democratic Party (FDP), and previously vice president of the European Parliament, was investigated by the The University of Heidelberg for plagiarism in her thesis, revocation of her Ph.D as the final result. According to DW-World.de, 120 passages on 80 different pages from nearly 30 different publications (and two-thirds of those not accurately cited) in her thesis were plagiarized.

Jorgo Chatzimarkakis, also a member of the Free Democrats (FDP), is the latest German politician to be revoked of his doctorate for plagiarism. The faculty at the University of Bonn invested his Ph.D thesis and found enough evidence to revoke the doctorate degree.

All three of these political figures had different excuses to the accusation of plagiarism.
Guttenberg, although denying it at first, apologized for his scholarly misconduct and admitted that he had a challenging time trying to write his thesis while working full-time.
I couldn't find any real excuse or public statement from Koch-Mehrin. Has she decided to remain silent about her story due to the overwhelming evidence against her?
Chatzimarkakis is defending his work (as original) but also laid blame on St. Antony's College (Oxford University) for condoning such practices back in 1995 when he received his Ph.D. According to the Guardian, he said: "They phrase things somewhat differently. They intertexualize, that is they make texts readable." This statement enraged members at the college, who disqualified his claims.
These are clearly intelligent, talented, hard-working professionals who have worked years to reach their status', each possessing the potential to do good for their country. Now their hopes for a future in politics may perhaps be unattainable -- due to plagiarism.

For anyone who has attained their Ph.D five, maybe 10 or 15 years ago, have you considered what your reaction would be to plagiarism accusations, true or untrue?

Today, plagiarism can much more readily be avoided. iThenticate has created a plagiarism checker service for graduate students working on their dissertation or thesis. Papers are checked for any duplicate content against a massive database of 14 billion web pages, 50,000 publications, 25 million research and academic articles, and a custom repository of content based on individual research needs.

Nobody should be copying and pasting off the internet or out of a book. But, if there is any question about whether your work may match any other content out there, iThenticate highly recommends that you check it before you submit it.
In the end, if you are caught for plagiarism, regardless of your reaction, your ethics will always be questioned.

Citations
"German defence minister accused of plagiarism." Helen Pidd. Guardian.co.uk. February 16, 2011. http://www.guardian.co.uk/world/2011/feb/16/german-defence-minister-plagiarism-accusation

"University of Heidelberg finds Koch-Mehrin guilty of plagiarism." Ethics. DW-World.de. June 15, 2011. http://www.dw-world.de/dw/article/0,,15156485,00.html
"German politician loses doctorate for plagiarism." Siobhan Dowling. Guardian.co.uk. July 14, 2011. http://www.guardian.co.uk/world/2011/jul/14/plagiarism-row-jorgo-chatzimarkakis-germany
"German politician resigns from EU committee after plagiarism found." Monsters and Critics. July 26, 2011. http://www.monstersandcritics.com/news/europe/news/article_1647636.php/German-politician-resigns-from-EU-committee-after-plagiarism-found