According to Yomiuri Shimbun at The Japan News, Weseda University's Graduate School of Advanced Science and Engineering has begun an investigation into all of the doctoral theses that have been written for it to determine if any had been plagiarized or suffered from other ethical lapses.
The investigation comes after the controversy surrounding Haruko Obokata, who earned her doctorate at Wesada University and then went on to work at the RIKEN institute, where she claims to have discovered anew way to create stem cells. However, her work has come under fire as accusations of plagiarism and difficulties replicating her results have raised questions about the research.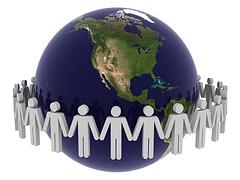 Those accusations of plagiarism have extended Obokata's doctoral thesis, with allegations that it included text that was lifted from at least one overseas website.
However, Weseda University is not just looking at Obokata's work and instead is looking at all of the theses that the school has approved since it's founding in 2007, an estimated 280 theses total.
The investigation will not be a quick or an easy one. The initial results are not expected until July with more in-depth probes to be conducted on any theses that show evidence of serious misconduct.
The reason for the investigation is the attention the ongoing scandal has brought to the school, with some online claiming that plagiarism and unethical writing is widespread at Weseda. The school is hoping to get in front of such allegations before they cause others to distrust the quality of such a degree.
In that regard, the school is likely wise to take drastic action to get ahead of the problem. Though the university itself was established in 1882, the department itself is very young, only seven years old, and the scandal at Riken has brought international attention to it.
For the sake of the other graduates, namely those who didn't take unethical shortcuts, it's imperative that the department work to protect the reputation and strength of its degrees. To do that, it has to make it clear that it doesn't tolerate plagiarism and that it will take strong, decisive action against unethical work.
This helps not only those who already have their degrees, but helps to ensure the future of the department and the university at large.
Fortunately for other universities, the challenges faced by Weseda University's Graduate School of Advanced Science and Engineering are rare. But even without front page headlines, departments and even entire universities can quickly earn a reputation for being tolerant of plagiarism and having lower academic standards.
Sometimes the reputation is earned but often times it is unfair, the product of a few cases that received the lion's share of attention. This makes it crucial that all universities, not just those at the center of international controversies, think seriously about how to protect themselves against such a reputation, ideally before they have to take drastic action to head off a problem.
The opinions expressed here are my own and do not represent the views of iThenticate.