Dr. Zaid Mahmood, a professor at Punjab University's (PU) Institute of Chemistry, which is located in Pakistan, has been forced to retired after a ruling from the PU Syndicate, which found that Mahmood had plagiarized in earlier works.
The case began in 2011 when another professor atthe Institute ofChemistry filed a complaint against Dr. Mahood saying that he had plagiarized in several research articles. An inquiry committee was formed and it compared Dr. Mahmood's work to its original sources and found that most of the material was plagiarized.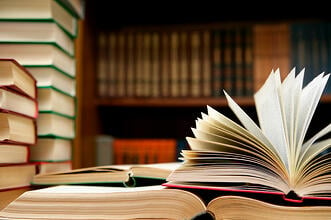 However, Dr. Mahmood had claimed that the papers involved were published before 2007 and, as such, could not be the subject such an inquiry. He also claimed that Turnitin had stated the similarity index was within the acceptable limits provided by the Higher Education Commission.
The case has been an especially contentious one for PU. Not only has it attracted both national and international attention, but it was also seen as something of a test of the Punjab Employees Efficiency, Discipline and Accountability Act of 2006 (PEEDA).
Though Dr. Mahmood had confessed to the plagiarism in the past, given the fact that the papers involved were written before PEEDA took effect, it was unclear if he could be held accountable under the new guidelines, which set the rules and steps for the disciplinary process of PU employees.
However, the PU Syndicate clearly believed that it did apply and used it accordingly, delivering a ruling that will effectively end Dr. Mahmood's career.
But the case hints at a much larger problem that's going to be facing school and publications in the coming years.
As many countries, publications and schools work to update their policies, rules and guidelines when it comes to research integrity, old cases are going to come up and, when those cases predate the changes in the rules, some difficult questions have to be asked.
The biggest of these challenges is understanding how to deal with works that, while probably acceptable when they were created, don't live up to modern standards. Do we retract the works? Do we indicate it's no long up to standard? Do we discipline the researchers and authors involved? These are not easy questions and there's a delicate balancing act between fairness and research integrity.
To be clear, this probably wasn't an issue in Dr. Mahmood's case, his work, most likely, was a violation of research standards both before and after 2007. The issue was the process for making a ruling on those alleged violations.
However, even something as simple as a change in ruling body could have a drastic impact on what is or is not acceptable research. Different groups will have different opinions on what is or is not unethical research, meaning that a change in governing body could drastically change how the rules are enforced.
These issues are crucial to think about when drafting and updating rules on research integrity and, ideally, should be included in any new guidelines. Omitting it risks confusion and can lead to situations such as this one, there the authority of the judges or the rules are called into question.
The opinions expressed here are my own and do not represent the views of iThenticate.