The American Medical Writer's Association (AMWA) hosted a panel of three experts at their Annual Conference in the Fall of 2013 to discuss plagiarism in medical research, titled "The Rising Tide of Plagiarism in Medical Research". Panel members included Jonathan Bailey of Plagiarism Today, Jason Chu from Plagiarism.org and Sandra R. Distelhorst, ELS, Senior Editor at Northwest Health Communications.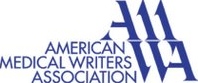 Together the panelists provided insights that raise awareness of various plagiarism issues, offered best practices to help researchers and writers avoid plagiarism, and suggested ways for editors and journal management to prevent plagiarism. Examples mentioned during this session may be found in a related paper published by iThenticate.
Watch the panel discussion (1 hour, 11 minutes):
AMWA Conference 2013 | iThenticate Panel from Turnitin on Vimeo.
See Full Written Version (Transcript)

Related
Resources: Plagiarism in Medical Research